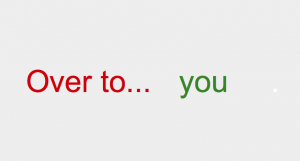 I was reviewing the next step of a system with a client today and he was asking how he could delegate more responsibility to his site managers.
We had already created a system that allowed the site managers to source their own materials and any savings they made contributed to their profit share. They were very happy with this and profits have already started to increase. Now we were looking at how the labour could be better managed.
The current system indicates how the construction project has been costed. What we will now do is give the site manager access to this section and allow them to work out how best to use their workers on a day to day basis.
They have a clear brief on what needs to be done and how the boss thought that might be achieved. They will now be able to re-allocate staff and work out, before the work starts, how by moving staff around they can save time and use their resources better. The cheapest, but best, candidate for the job. If they are able to produce the same or a better result but at a lower cost, everyone benefits. All of this on an iPad on site.
The boss, back in his office, is able to oversee what is being planned and step in if needed, at the same time he can learn from the insights of the site managers about how to improve his estimates on the next job.
If the revised plan goes against them, the site managers learn why the original plan was as it was and still have the power to continuously challenge and improve it.
As a result of the site manager allocating the job "Scaffolder" to "Bob", the human resources manager is able to have a clearer idea and what sort of work each staff member is being asked to do. This makes is clearer what gaps they have in their training and skill range within the company. She is also able to better forecast how busy each staff member is going to be over the coming weeks and months.
This next stage is going to offer significant insights, increased profits and help grow the company.